"let thy kingdom come" The blockchain company that will eat up Africa.
If you still believe that blockchain is only associated with cryptocurrency, you are still living under a rock. Nothing will change the fact that blockchain technology will disrupt over 58 major industries. Banking, cybersecurity, supply chain management, healthcare, government, insurance, transportation, and cloud storage are the most obvious.
More than half of global organizations consider blockchain to be a strategic priority.
Between March 24 and April 10, 2021, Deloitte conducted a Global Blockchain Survey, primarily as a research tool to gain insights into overall attitudes and investments in blockchain and digital assets. To gain more insight into this pool, please visit this link. To download the report, click on this link
A total of 1,280 senior executives and practitioners were surveyed across ten countries: Brazil, China Mainland, Germany, Hong Kong Special Administrative Region, Japan, Singapore, South Africa, the United Arab Emirates, the United Kingdom, and the United States.
Respondents had a working knowledge of blockchain technology, cryptocurrency, and digital assets. Nearly 80% of participants overall believe that digital assets will play a significant role in their respective businesses within the next 24 months.
The PwC report 'Time for trust' examines the value that blockchain technology can add to the economy by 2030. They examine how practical, everyday uses enable organizations to add value by fostering trust and increasing efficiency across industries ranging from healthcare, government, and public services to manufacturing, finance, logistics, and retail.
Blockchain has the potential to add $1.76trn to the global economy by 2030."

Blockchain has the potential to add $1.76trn to the global economy by 2030."
Blockchain has the potential to cut costs, speed up transactions and promote greater financial inclusion by streamlining cross-border and remittance payments. These powerful innovations will transform payments infrastructure."

Lucy Gazmararian, Crypto and FinTech Advisory, PwC Hong Kong
---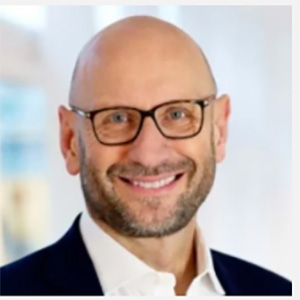 "For healthcare organisations, blockchain can ensure patient safety is at the heart of the pharmaceutical supply chain. It has the potential to give patients confidence in the authenticity and origin of drugs."
Anthony Bruce, Partner and Pharmaceutical and Life Sciences Leader, PwC United Kingdom
---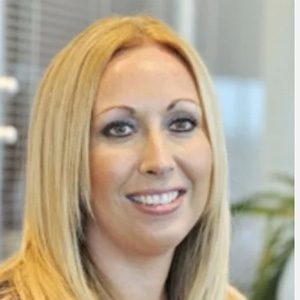 "As the education sector accelerates its move into digital learning, it is embracing new technology with greater urgency and freeing us all from time-consuming, inefficient, paper-based credentials systems, which are so easily violated."
Caitroina McCusker, Partner and Education Consulting Leader, PwC United Kingdom
---
"If a dispute occurs, blockchain can help by automatically blocking payments and triggering alerts that automate dispute processes. With its tracking abilities, the technology can help quickly unwind disputes and exposures in a trusted way."
Guenther Dobrauz, Global Leader, Financial Services, PwC Switzerland
---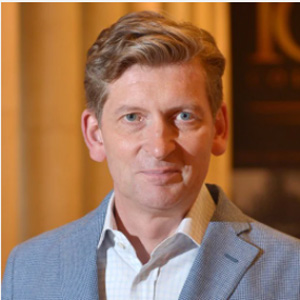 "Blockchain could prevent loyalty programmes from falling out of use. With digital payments now the norm, consolidation of these programmes is inevitable, and blockchain is key in unlocking value, in a fair way, for all involved."
Haydn Jones, Senior Blockchain Market Specialist, PwC United Kingdom, and author of 'The Executive Guide to Blockchain'
---
In 2018, 29% of executives viewed the United States as a blockchain leader. Nonetheless, only 18% predict that the country will retain the top spot until 2021-2023. 30% of executives believe China will surpass the United States as a blockchain leader by 2023. While only 18 percent viewed China as a blockchain leader in 2018, 30% believe the country will take the lead between 2021 and 2023.
On AngelList, approximately 5,200 blockchain startups are currently registered. Additionally, the blockchain/cryptocurrency industry is highly sought after by US applicants.
With all of these mind-boggling statistics, what does this mean for Africa? Last time I
With all of these mind-boggling statistics, what does this mean for Africa? Last time I checked, Africa lacked a blockchain startup, and much work needs to be done quickly to close this gap.
This is why I said, "Let thy kingdom come." Kingdom is a blockchain startup with the mission of laying the groundwork for the next trillion-dollar industry – the Blockchain Industry. Kingdom is an ecosystem of scalable, fast, and secure blockchain APIs that power distributed applications, enterprise products, and DeFi projects.
Kingdom enables you to build on the blockchain easily by providing scalable infrastructure that supports multiple payment methods, automated ledger operations, and maximum flexibility, all while maintaining control over your customer experience.
Its ultimate goal is to eliminate friction between the worlds of fiat and blockchain by automating blockchain infrastructure. Kingdom was founded by Samuel Akinosho and co-founders such as Lola Salehu, who oversees Products at Kingdom owing to her vast background in the Fintech Industry. Samuel Akinosho was also the founder of Spydar Africa. Samuel Akinosho needs no introduction – think of him as Elon Musk of Africa.
While having a blockchain startup like Kingdom is an excellent idea, much education is required to ensure that Africans have a firm grasp on the concept of blockchain technology. This is where Decentrapress enters the picture. Decentrapress is the Kingdom's media platform dedicated to educating Africans about the Blockchain and Web3 technologies' potential.