Ever since Mark Zuckerberg introduced the idea of the Metaverse, there have been several speculations about what the Metaverse is all about, different people coming up with their definition of the Metaverse. 
With Facebook changing its name to "Meta" many companies are turning their attention towards the metaverse. The Walt Disney Company has also followed suit by announcing that they will be joining Mark Zuckerberg in creating their own branded metaverse by connecting the physical and digital worlds using Disney's collection of IPs universe.
Adidas is also launching Into the Metaverse through its lifestyle label, Adidas Originals, the collection will comprise virtual wearables that buyers can use on online platforms, but also the physical clothing to match.
Microsoft has also declared its intention to move towards the Metaverse. 
Also, Nvidia a leading chip manufacturer has a strong interest in the Metaverse. 
Jack Dorsey's Square followed in the footsteps of Meta and rebranded its official name to Block. 
Alibaba is also not left out – the e-commerce giant Alibaba has also declared its intentions to move towards the Metaverse and has launched a new Beijing-based firm called Yuanjing Shengsheng to "evaluate the gaming potential of the metaverse. 
With all these giant tech companies moving their digital presence into the Metaverse – likely, the Metaverse is not just a Fad. It is certainly something we should all look into. While Facebook is still busy building out their version of the Metaverse, some other companies have gone ahead and created their version of the Metaverse. 
---
What exactly is the Metaverse?
The Metaverse is a 3D universe that combines multiple elements of technology, including virtual reality, augmented reality, and video where users can live within a digital universe. To get a deeper understanding of the idea behind the Metaverse I suggest you watch the movie Ready Player One on Netflix. 
The Metaverse can also be said to be the future iteration of the internet, which when fully built out can allow you to work, meet, game and socialize with others in a 3D space. A lot of work is being done day and night to fully build the Metaverse. Most of the closest metaverse experiences can be found in some games that host in-game events and create a virtual economy around them. 
---
In my own experience, I think that the Metaverse is already here in form of a game called Fortnite.   Fortnite is a survival game where 100 players drop onto an island and fight to be the last player standing as a storm closes in around them, forcing everyone closer together.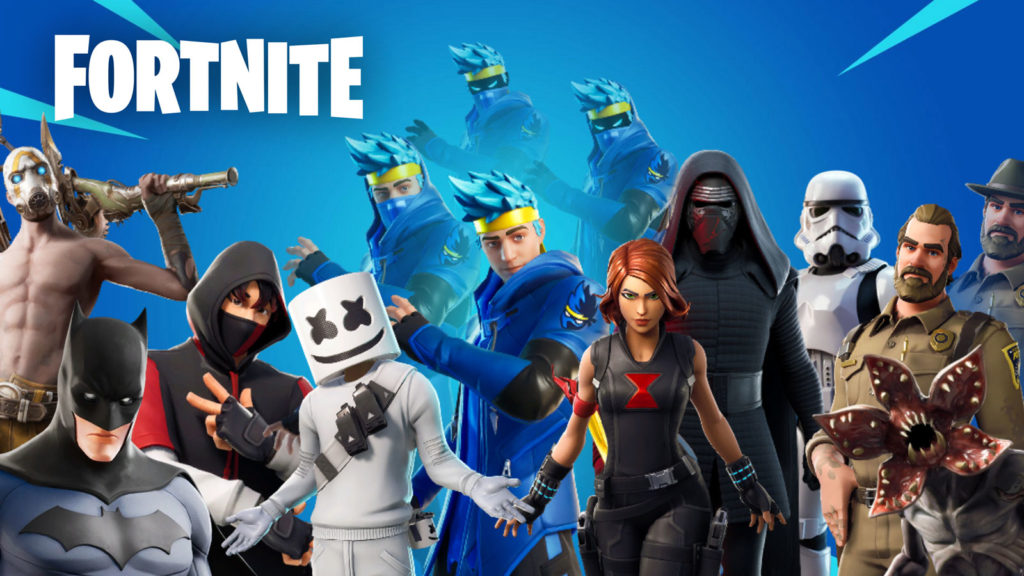 Fortnite is a virtual 3D space that mixes gaming and non-gaming elements. Unlike every other game, I have played this game always keeps me coming back for more, and the evolution is just phenomenal.
The Fortnite virtual world played host to concerts and events like interactive Ariana Grande concerts and crossover events with the Marvel Universe. Epic Games has also announced the next set of musical performances coming to Fortnite, called the Soundwave Series. This new series will feature artists from around the world, and players will be able to experience music from each artist in an interactive experience in-game
---
How is crypto, blockchain and the Metaverse related 
Like I said before some companies are currently building out their version of the Metaverse. Some of them are Sandbox, Decentraland, and Axie Infinity. Before you can even open an account on any of these platforms you need to set up a crypto wallet that will hold all your digital currency.
A popular wallet is MetaMask, which you can set up by downloading the app on your phone or a Google Chrome browser extension. This wallet will allow you exchange the U.S dollars or whatever fiat currency you are using into cryptocurrency using your debit or credit card.
You can also buy metaverse cryptocurrency from some popular centralized exchanges like Binance, Gemini, and Coinbase. These exchanges can also help you convert fiat currency into the metaverse crypto that you need. If you already own cryptocurrencies like Bitcoin or Ether, you can exchange that directly for metaverse tokens.
---
What cryptocurrency should you get?
The cryptocurrency to get depends on which platform you wish to explore. Each metaverse platform has its crypto token that the users can buy and use online
MANA:
MANA is the native cryptocurrency on Decentraland. Decentraland is a software running on Ethereum, users can buy and sell digital real estate, while exploring, interacting, and playing games within this virtual world. Decentraland is a decentralized autonomous organization (DAO), by owning MANA you can vote on certain aspects of the game, like policy updates and NFT auctions. 
---
SAND:
Sand is the cryptocurrency you can use on the metaverse platform called Sandbox. It is used throughout the Sandbox ecosystem as the basis for transactions and interactions.
---
AXS:
AXS is the cryptocurrency for the popular gaming platform Axie Infinity. It is an Ethereum-based collectible game that's been growing since 2018. Axie Infinity is more like a blockchain game that combines Pokémon, CryptoKitties, and card game elements. It is a digital pet community in which you buy creatures – called Axies – and use them to battle, explore and breed with other Axies. 
---
The metaverse will be designed in such a way that it will be driven by augmented reality, each user will have a character or avatar. For example, you might take a mixed reality meeting with an Oculus VR headset in your virtual workplace, then go on to relax in a blockchain-based game. 
Further integration between NFT marketplaces and 3D virtual universes is needed. At the moment NFT holders can already sell their goods from multiple sources on marketplaces like OpenSea and BakerySwap, but there isn't yet a popular 3D platform for this.
For now, this is the much I know about the Metaverse, and will continue to update this article as more improvements are being made to build out the Metaverse. As I write this Facebook is building out a haptic glove lined with tiny motors that use bursts of air to mimic the sense of touch.
With gloves like these, you might one day shake the hand of someone else's avatar in the metaverse and feel the squeeze – cool right! A lot more is coming.. Share your comment in the comment section so I can know your thoughts.