The just-concluded Polygon event was simply electrifying. I must say it was one of the best tech events I have attended in a while. The theme of the event was Creating an Open Future with Web 3. The event was hosted by Shodipo Ayomide. Ayomide believes that Web3 should be more structured, to enable easy onboarding of talents and users.
He is currently the head of developer advocacy at Polygon. Some of the things I loved about the event are the moderate crowd, the cozy environment, the delicious refreshments, and the eloquent speakers.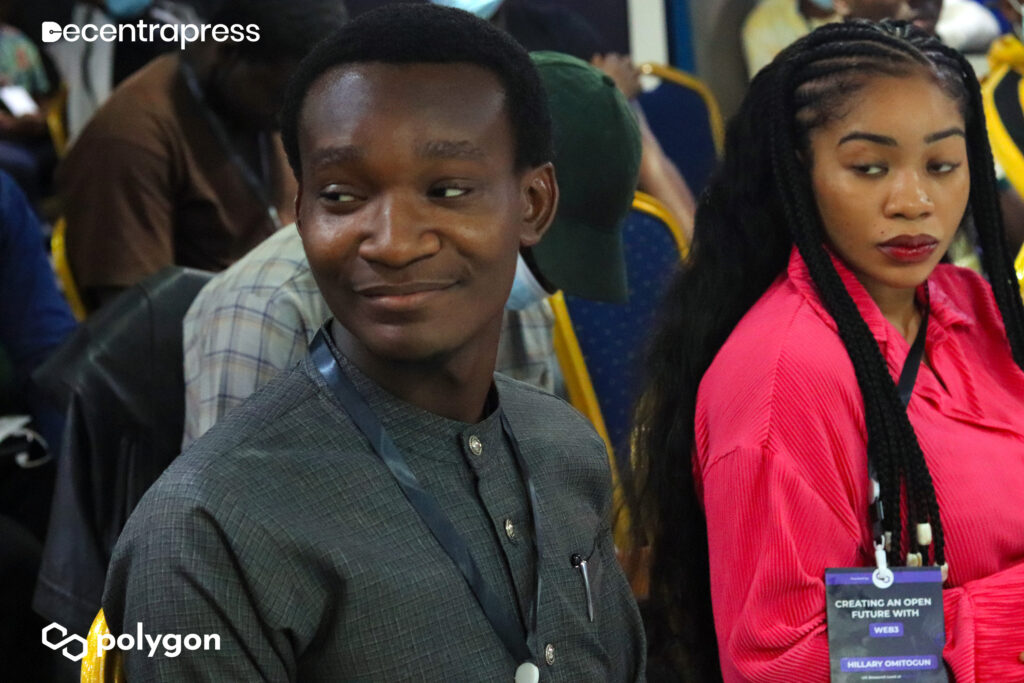 ---
These speakers completely know their onions and are some of the best in the industry. If you are reading this, I'm about to tell you a little secret. When web2 technologies were recently ushered in, during the days of frameworks like React Native, Vue, Angular, and Nextjs, a few tech enthusiasts came together to form communities, and new breeds of web2 developers emerged. They are now the cabals of the web 2.0 technologies. This opened a wide range of opportunities for them.
If you are wise, now is the time to take advantage of Web 3.0 and build a career for yourself. Web 3.0 is still very infant and much is yet to be done, it is way easier to get your foot in now than when it is fully established. Don't say I didn't tell you. Trust me when I say this, a lot is being built at the moment. Samuel Akinosho is one of the most futuristic guys you will ever meet. I'm not trying to toot his horn, but he is an all-around great guy. His support got me into Web3 – check out my about page to see how it happened.
The gist is that Samuel is building a blockchain (Startup) called "Kingdom." and that's a big deal. Kingdom is a blockchain infrastructure designed for businesses. It's more like an ecosystem of scalable, fast, and secure blockchain APIs that power your DeFi projects, distributed apps, and enterprise products. Kingdom and Decentrapress are intertwined. We just provide the required web 3.0 education.
Samuel spoke on the topic "Web3 Beyond Defi" He explained the evolution of the web.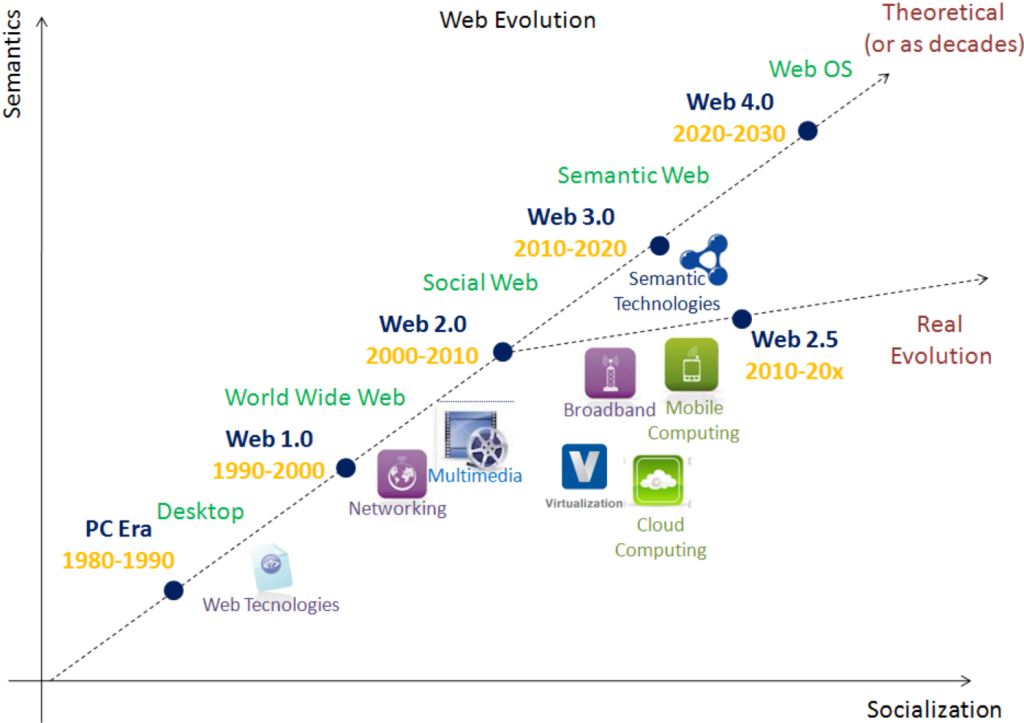 Web 1.0 is referred to as the "Syntactic Web" or "Read Only Web." Where the role of a user is limited to reading the information provided by the content producers.
Web 2.0 also referred to as the Social Web or read-write web. It facilitates interaction between web users and sites, which allows users to communicate with other users.
Web 3.0 also referred to as the Semantic Web or Read-Write-Execute, is also referred to as the future of the web. In this era, computers can interpret information like humans via Artificial Intelligence and Machine Learning.
Samuel also went into great detail about the meaning and concept of DeFi. You can read more about it in this article.
---
The next speaker was a guy that goes by the name of The Web3 Philosopher. He's an interesting mix of hip-hop and technology, a quiet and interesting combination. His real name is Seun Lanlege.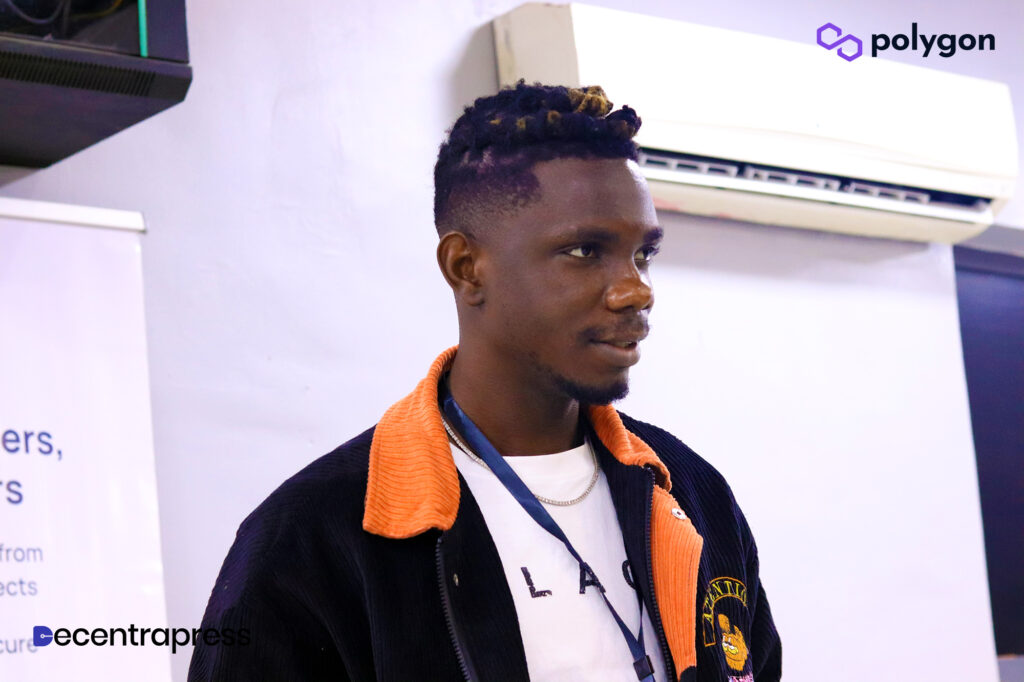 He is the Principal Blockchain Engineer at Composable Finance and has also worked for companies like Polkadot and Paritytech. Seun Lanlege spoke on the introduction to blockchain. The way he dissected complex topics into simple and understandable pieces only proves that the dude is exceptional.
---
The next speaker to come on board was Hilary Omitogun. Going by her Linkedin account, she is a UX Researcher at Whatsapp and web 3.0 UX Researcher at Nestcoin.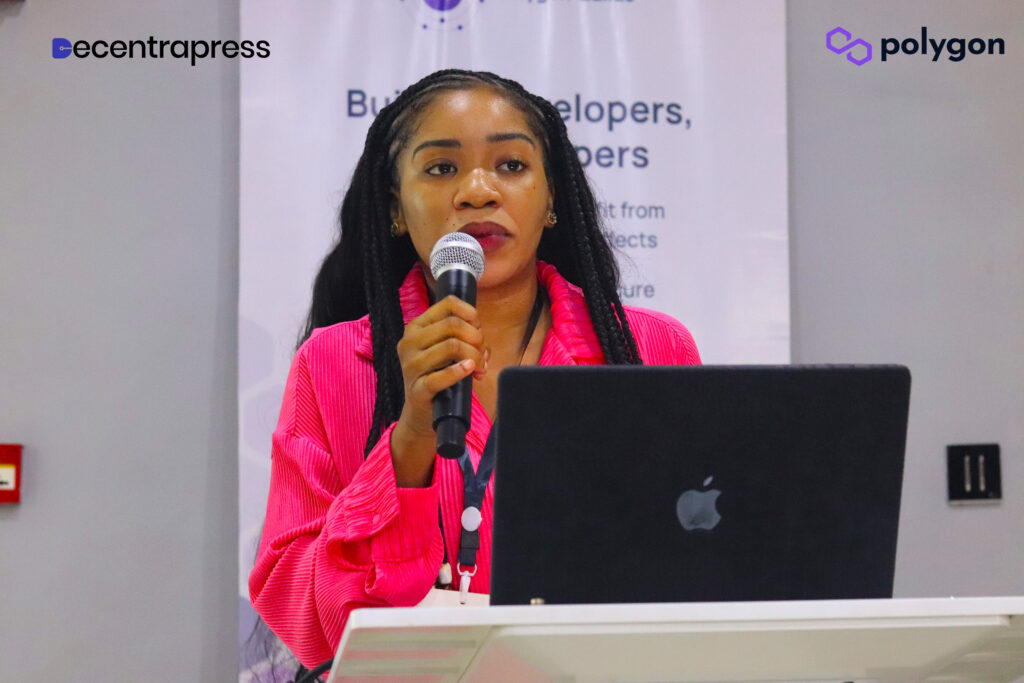 Her topic for the day was "Types of DAO", and she sure did justice to that topic. What I love about her session is the its interactive nature. The Audience got to share their experiences/thoughts around DAOs. You can read more about DAOs on our website here.
---
The next speaker to come on board was Teju Adeyinka. Teju is the head of growth at Sendcash. The parent company is Helicarrier. She was eloquent in her presentation. I think her presentation was the only layman-friendly presentation. Her topic was "people over protocol."
She addressed one of the big issues web3 is facing, which is user experience. Presently, it is looking like Web3 is just for highly technical people. As a technical person, sometimes I even struggle to navigate a lot of things. A lot of technicalities are being exposed to the end-users, and it shouldn't be so. For the most part, Web3 UX can be broken down into three major components, the Dapp, the Wallet, and the Blockchain.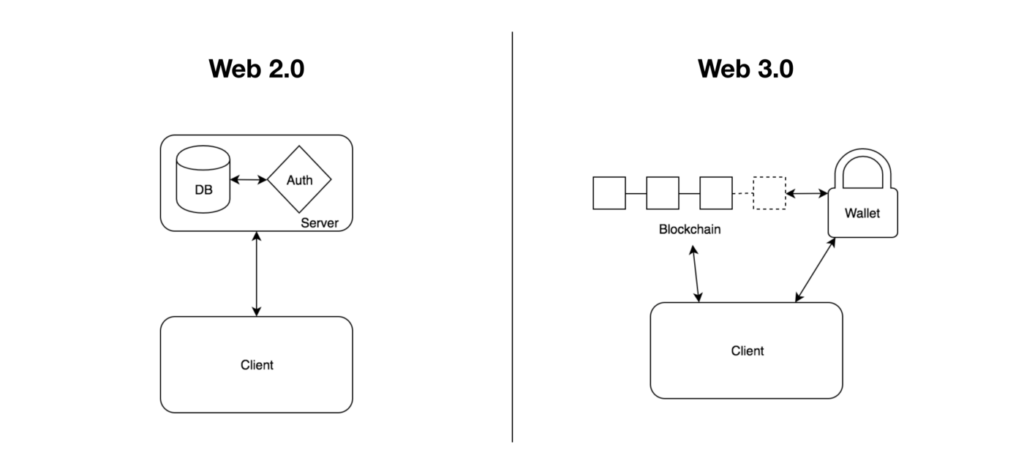 Most people still don't understand how these things work together, and for the worst part, most actions are irreversible. You can lose all your money by making one singular mistake. She believes that the UX should be more user-friendly and also guide the user through their journey.
---
The next speaker was the blockchain Wizkid Mayowa Tudonu. I gave him that name myself.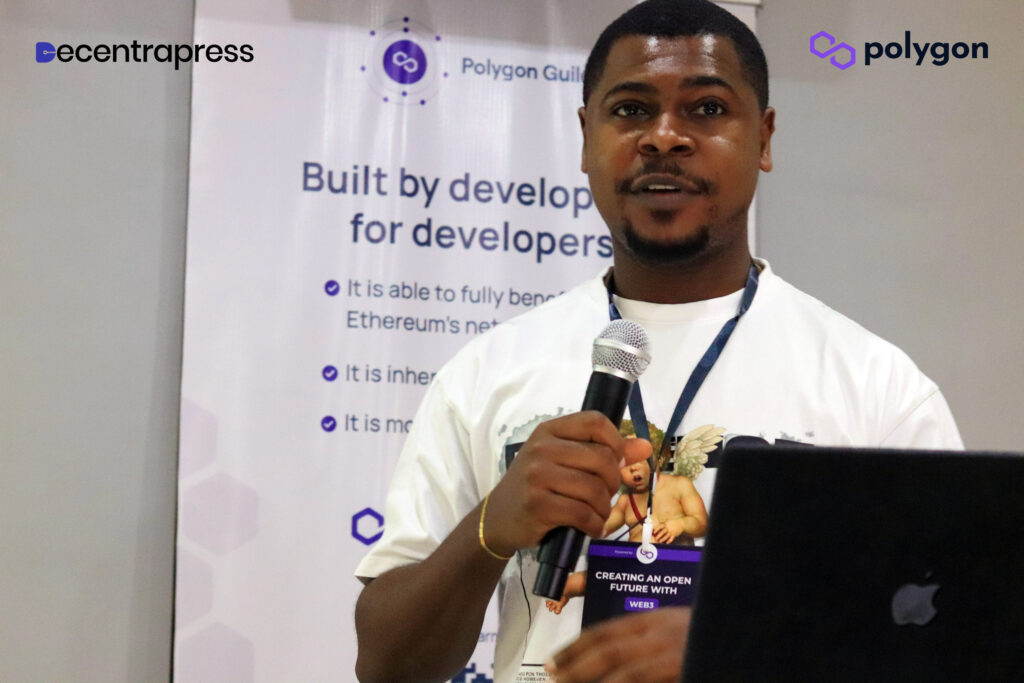 The gentleman was super technical and it was so obvious that he knew his onions. I sometimes wonder how he's able to know all that. His topic was "A deep dive into polygon architecture". 
Polygon scales Ethereum using Plasma and PoS Chain. Mayowa Tudonu is a Blockchain Engineer at Shard Labs and the Founder of WalletCloud. He has also worked for Buycoins and Interswitch as a Blockchain Engineer (no wonder he knows so much about the topic).
---
The last speaker's name is Temitayo Daniel, and his topic was "Blockchain gaming and NFTs 'The mechanics'.
Going by his Twitter profile, he is a smart contract developer and a cyber security guy who loves renewable energy and electronics. He is a mentor at Web3Bridge and the African Developer Advocate at Conflux Network Africa. He also writes smart contracts for Aavegotchi. His work is mainly on NFT and DeFi. I have always found some concepts in NFTs and gaming confusing, but his explanations made them more understandable. 
---
Attendees to the event were divided into regular and VIP. The VIPs are the speakers and the folks that paid N25,000 to attend. Part of the perks that came with being a VIP is that you get to stay back for an After Party Dinner at Bature Brewery Lagos. What I enjoyed most about this after-party was the opportunity to speak and network with the speaker and organizers of the event.
I think I'm super pumped for what is next to come-apart from running this blog, I will also invest time in learning more about blockchain development. As a newbie, I will need to have a sound knowledge of the basic programming concepts, and starting with JavaScript doesn't seem to be a bad idea.
During the after-party, I became more curious since I had all the opportunity in the world to learn from these experts-I took it and asked Seun Lanlege the best approach to learn how to build blockchains. He told me to learn the Substrate Framework and Rust Language.
I have heard about Rust, but not Substrate Framework. A quick Google search revealed that Substrate can be described as a blockchain framework — specifically, a framework for building customized blockchains. These blockchains can be run entirely autonomously, which means they don't depend on any external technology to run. Hmm! Quite interesting. I might have to read up on it and develop an article around it.
The truth is that, if you have an interest in Web3 and you missed this event, you missed a lot. But it's never too late to join. Drop your comments if you learned something from this post.