Meta is bringing some exciting new AI innovations to your favorite apps. Get ready to meet your new virtual BFFs and creative tools, as Meta aims to make messaging and content creation more interactive and personalized.
First up is Meta AI, your new personalized smart assistant available on WhatsApp, Messenger, Instagram, and soon Meta's smart glasses and VR headset. Powered by advanced natural language processing, Meta AI can have real conversations, pull up relevant information, and even generate images based on your prompts.
But Meta AI is just one in a cast of quirky AI characters you'll be able to chat with soon. From tennis pro Serena Williams' AI Sloane to chef Roy Choi's cooking bot Max, you'll have a universe of virtual friends with different personalities to interact with. Several celebrities are lending their talents to voice these AIs too, like Snoop Dogg as the mystical Dungeon Master.
On the creative side, new AI-powered editing tools Restyle and Backdrop will let you completely transform your images. Just describe what you want, like "make this look like a painting", and the tools will reformat your image for you. The AI will even indicate it helped produce the image so people don't mistake it for your own artwork.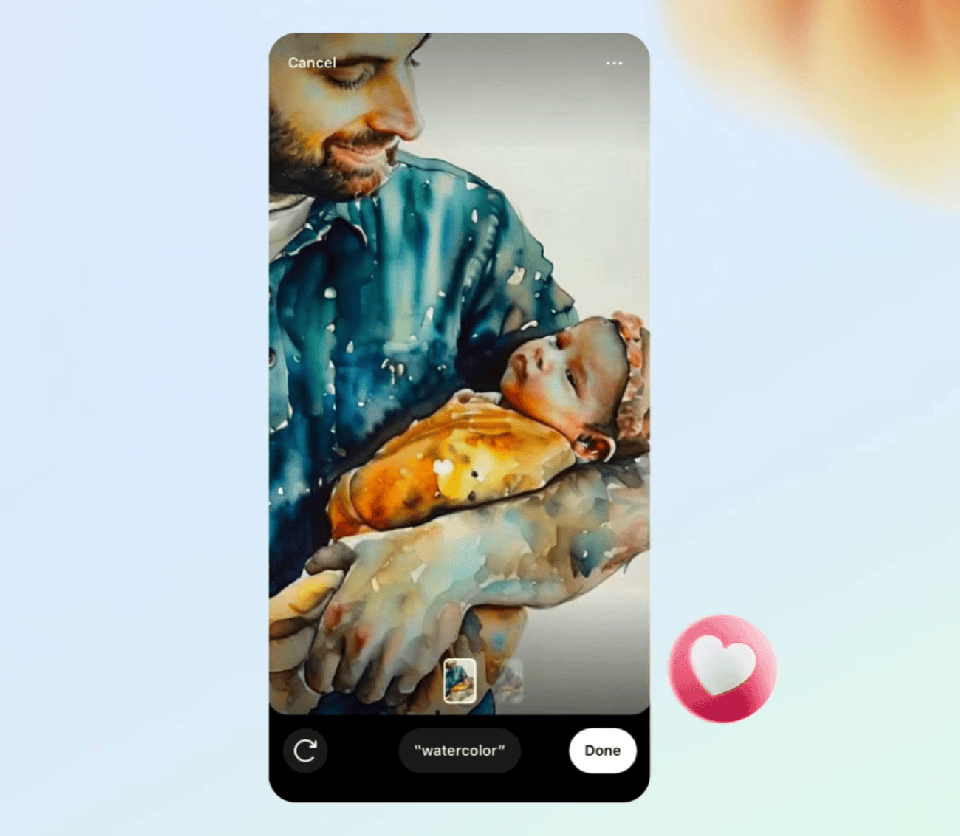 While still in beta mode, Meta is taking care to build these AI responsibly, with transparency, safety and performance improvements over time based on user feedback.
Looking ahead, Meta plans to open up its AI platform for outside developers soon. Businesses and creators will be able to build their own customized bots and virtual assistants. And later next year, an AI sandbox will allow anyone to start experimenting with creating their own AI personas and worlds.
Get ready to make some fascinating new virtual friends! Meta is bringing AI innovation into our day-to-day lives in bold new ways. The future of messaging and creativity will never be the same.